Engage with Your Twitch Viewers like Never Before
The ultimate way for Twitch streamers to engage with their audience and have fun while streaming.
Start today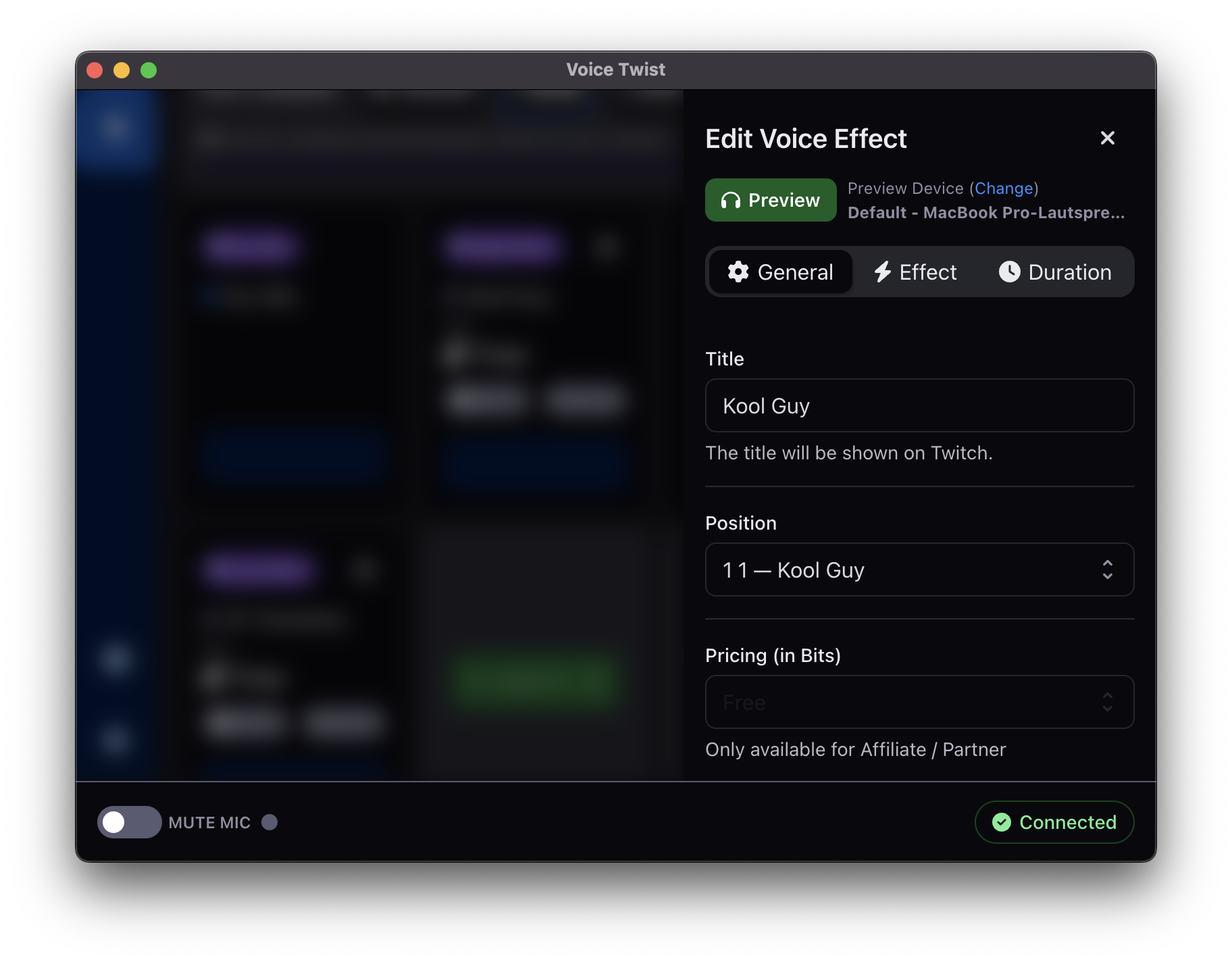 Customize Your Voice Effects
Our app offers a wide range of voice effects that you can customize to your liking. Whether you want to sound like a robot, a cartoon character, or even a space alien, the possibilities are endless. And with the ability to add up to 15 voice effects to your slot bank, you can keep your streams fresh and entertaining for your viewers.
Let Your Viewers Vote on Their Favorite Voices
But that's not all – we've also made it easy for your viewers to vote on which voice effects they want to hear during your streams. And don't worry, you have full control over which voice effects are available for voting. And if you want to offer voice effects as a reward, you can let viewers know they can support you with Twitch's built-in system of virtual items called "Bits".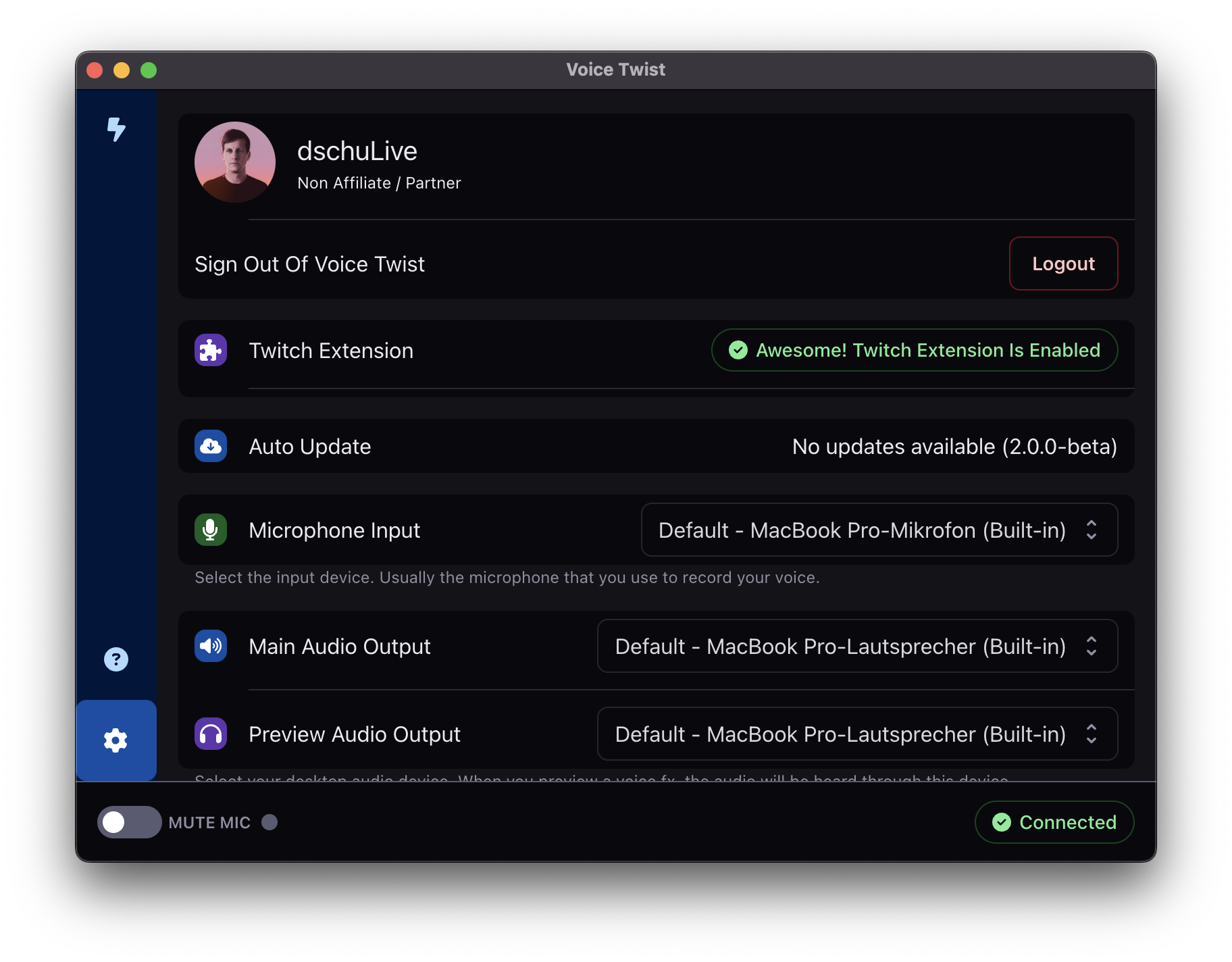 Easy to Use Desktop Application and Twitch Extension
Our app is designed to be easy to use, with a desktop application and a Twitch extension that work seamlessly together. Once a viewer presses a button inside the Twitch extension, the Voice Twist application will receive a signal to switch to the desired voice effect slot.